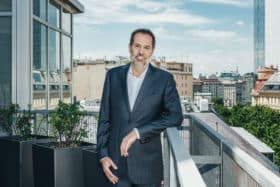 Arealis relies on ICRS for efficient asset management
Arealis is one of the largest real estate service providers in Austria. Arealis also takes on the asset management for its institutional clients. The properties are spread across Austria and several CEE countries are individually managed by a total of 20+ different property managers which makes the task a rather complex one. In addition, the portfolio of this customer group of Arealis consists of heterogeneous investments: from industry, office and retail spaces to rental apartments, all investment forms are included. For Arealis it is of great importance to offer its customers a consistent and extremely efficient service for the entire real estate management. ICRS from metamagix is used for this purpose. This summer, Arealis' asset management team started the implementation of ICRS together with the metamagix team. The system is already configured, and data has just been imported.
How does ICRS help manage assets efficiently?
"ICRS helps us to implement a uniform portfolio view and control across a multitude of property management companies, different IT systems, countries and company structures" explains Christoph Roiser, Managing Director of Arealis and adds: "We appreciate the great competence of metamagix with regards to the implementation of our requirements and the years of experience in software development. ICRS has brought us a decisive step forward in the area of asset management."
Lukas Zwölfjahr, Asset Manager at Arealis and Project Leader for the implementation of ICRS at Arealis confirms that he always experienced the cooperation as very pleasant: "the high level of competence and fast reaction times of metamagix are unique among IT service providers. The metamagix team is very knowledgeable, everyone is right there with you and thinks ahead. This is exactly what is reflected in the product range and scalability of ICRS. For example, metamagix is already thinking about the implementation of ESG (Environment, Social, Governance) criteria in ICRS. My conclusion: we have chosen the best long-term partner."
At Arealis, the team is excited about the gain in portfolio transparency, the visualization and simple clustering of data by usage, geography, risk, or ownership. In the future, ICRS will also facilitate reporting to boards and clients and serve as an important decision-making tool with up-to-date data on vacancy trends, rental income, and portfolio composition.