Real Estate Property Management Software for Property Managers
Learn how to best manage your leasing and letting contracts. metamagix.ICRS enables seamless data consolidation with your day-to-day business systems
End-to-end Management with the Best Data Consolidation
Boost Internal Communication within the Company by
Managing Pipelines Efficiently
Object planning and actual vs target performance comparisons
Supports operative management
Setting up Detailed Reports
Operative reporting in assured quality
Reporting to committees and authorities
ICRS (Real Estate Controlling & Reporting System)
ICRS is a real estate management software that provides asset and portfolio managers with various modules designed to keep operational expenses and time to a minimum.
The real estate management system includes a core system, real estate planning and controlling module, discounted cashflow simulator, NPV calculator, construction costs tracker, sales forecast on current and planned processes, portfolio tracker, AIFMD risk management, property management solution and many more.
With 20 years of know-how in the field, we are reasonably confident about our out-of-the-box real estate solutions.
Property management can also benefit from ICRS. One of the key functionalities, the property management module, allows you to manage all your leasing and letting contracts such as the creation of rent rolls, invoice runs and operating bills.
In addition to that, the module provides the users with a familiar interface of standard accounting systems (SAP, BMD, Datev, or Oracle) to maximise work efficiency. The rental management software can be implemented no matter how big your real estate portfolio is.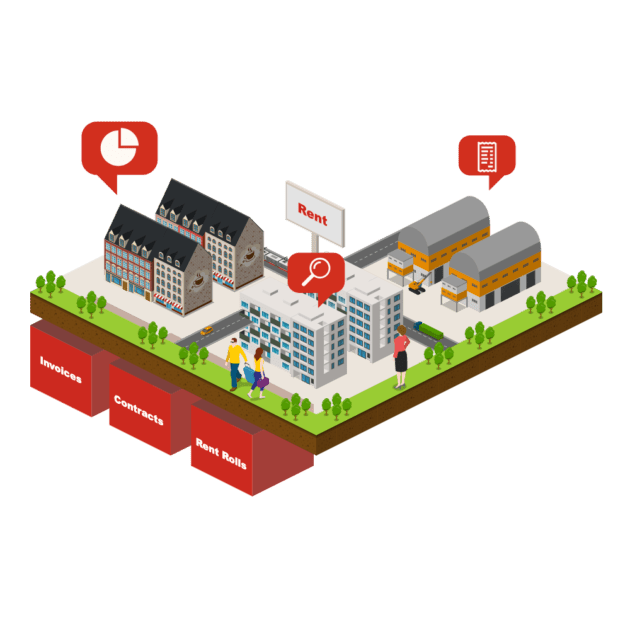 Real Estate Developers
Stock-listed Real Estate Companies
Insurance Companies
Funds
REITs
"metamagix has completed our challenging project with a lot of special requirements, both within the planned time and the agreed budget, which makes metamagix a reliable partner in the IT industry. During the development metamagix also supported us with very valuable contributions from their personal experience to make our database as user-friendly and easily accessible as possible."

Martin Tamborsky, Head of EBA Commercial Real Estate, Erste Group

Erste Immobilien KAG has been using metamagix.ICRS for asset and risk management since their first acquisition. "We have a claim to have the quality leadership in real estate funds in Austria," explains CEO Peter Karl, "ICRS from metamagix has been a key component in the implementation of our quality strategy – right from day one."

Mag. Peter Karl, CEO, ERSTE Immobilien Kapitalanlagegesellschaft m.b.H.

"ICRS acts as a central administration and controlling tool at WertInvest, which allows us to manage our real estate efficiently and to always have all information up-to-date. The individually adapted system enables direct and fast processing of tenant and rent roll information. With ICRS, we are able to view the accounting information from our property managers which enables a permanent and timely control and analysis of all financial figures. The use of the report function allows us to carry out day-to-day analysis of the entire portfolio with only one push of a button, which serves as both, internal information and development analysis. Our thanks go to the team of metamagix who gave us the best possible support in the transition to ICRS. "

Mag. Andrea Purkl, Head of Asset Management & Finance, Acquisition, WertInvest Beteiligungsverwaltungs GmbH

"We are happy how ICRS supports us in our daily work and enables us to act more customer-friendly."

Mag. Ing. Nicola Kasakoff, Head of Asset Management, SMG Facility Management GmbH, Graz
Plan your solution today!
Don't abandon existing know-how but data chaos